Permanent Disability Discharge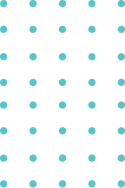 Another option to eliminate student loan debt is with a permanent disability discharge. This program is less costly than a bankruptcy, doesn't require making your financial situation public, and lacks many negative credit repercussions.
However, the truth is, most permanent disabilities are invisible.  There are many kinds of conditions that might make someone have a permanent disability.  But you can't discharge of your student loan debts due to a disability if you can do any type of work. 
I will explain how to prevent your student loan debt from exploding. However, if it is too late to stop that, I will find options to repay your student loan debt at the lowest possible cost.
In summary, to seek financial advice from a debt collector or anybody you owe is foolish. Your best interests and the lender's best interests are always in conflict. Even a friendly and pleasant customer service representative will be promoting their employer's objectives, not yours.